Spotlight on Legacy: Kelly Sibbitt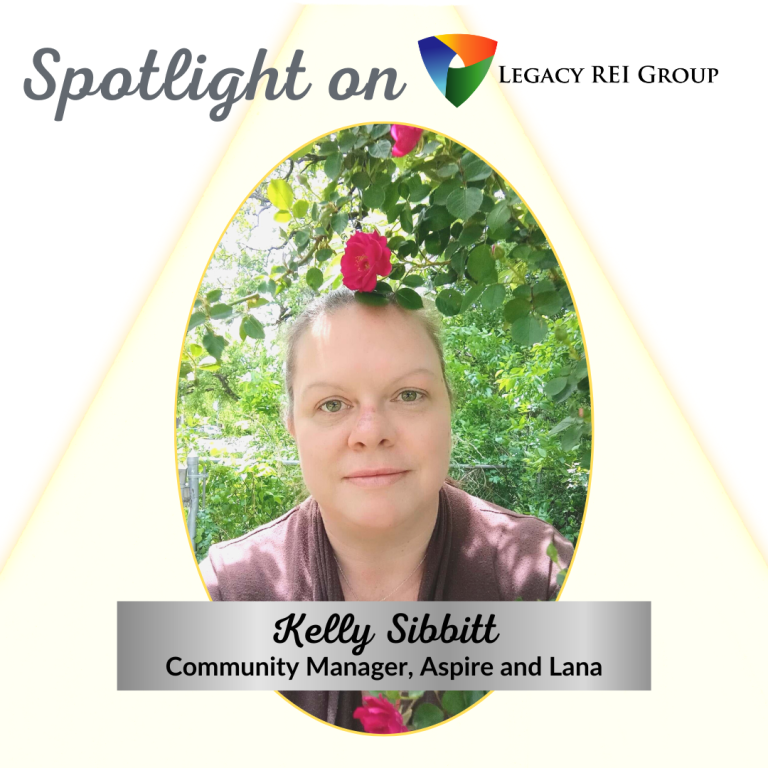 "Spotlight on Legacy" allows us to showcase one of our team members' hard work and dedication to Team Legacy. This spotlight is reserved for a member of our team who embodies our core values of integrity, excellence, and leadership in everything they do.
Kelly is new to team Legacy, but not new to our Denton communities. She has been managing Aspire and Lana for 9 years. We're so lucky we got to keep her and many others from that team!
Kelly is experienced and leads by example. Her residents love her and she's been an essential part of forming a good team culture at both properties. She received her CAM in 2018.
When she's not making residents smile, Kelly spends her time outdoors. She is a self-proclaimed country girl who likes to ride dirt bikes. She's got quite the squad with 7 chickens, 3 cockatiels, 2 dogs, 2 turtles, a husband, a 15 year old daughter. We're excited to have her on the team, and even more thankful that our new residents get to keep their community manager. Kelly is well-loved at both communities and by the rest of our team!
Q: What about your job brings you the most joy?
A: Helping people find their new home! I especially like helping first-time renters settle in and feel welcome.
Q: What is one thing you wish other people knew about your communities?
A: Our team is very down to earth, humble, and we treat each other like family. We joke around A LOT. There is a lot of laughter in the office.
Q: What's your favorite color?
A: Magenta or purple
Q: What's your favorite snack to bring to work?
A: Granola bars or Ritz crackers
Q: What is your favorite memory from work?
A: I had a resident who grew up here. She went away to college, got married, and immediately called me to make sure I was still here. She and her husband lived here for a while with their baby. It was really sweet to get to watch her grow up and then start to see her family grow. I have quite a few people who have left for whatever reason and then call later to see if I'm still here and move back. It makes me feel really good.
Q: What makes you a great community manager?
A: I'm a hard worker and a people person. I want to do whatever I can to watch my communities grow and become better.
Q: How do you define our core values: integrity, excellence and leadership? How do you apply them in your work?
A: I try to be the best leader I can be and do the right thing so that my team will follow my example.